DESCRIPTION AND USE
Coated Microfiber Towels
Man-Made Chamois Coated Microfiber towel. Used in the auto detailing industry for drying cars, windows, cleaning seats, chrome and scrubbing dirt down strongly. This Coated Microfiber towel is extremely soft and like no other PU coated cloth we have seen. Very remarkable results. This microfiber terry towel is dipped and coated with PU resin, which makes numerous foam pores on and inside the cloth. It makes the cloth more absorbent, attract more dust, more durable, easier to wash, minimize dust from cloth. You can use it for drying car after washing, detailing car (asp. wheel cleaning), wiping dust & water after wet sanding on partially painted body. RARE Microfiber Lint free, No Streak, No Swirl Mark Towel. PU coated loop breaks dirt down strongly and removes more dust easily. This Coated Microfiber towel is manufactured in China with top quality microfiber yarn. Bleach washable, Machine washable, No softener.Excellent cleaning ability. Superior shape stability. Outstanding Durability (PU coating microfiber has increased tensile strength and Abrasion resistance) (can be cut to any size for the job without shedding any fibers).For more information,welcome to Contact Us.
Chamois is very popular, because of softness, durability, absorption, and many other characteristics. It does not only attract numerous Love-Cat-People, but also symbolizes the good quality and infined taste of Car Washing Industry, but the wild chamois is accompanied with the high price and the massacre scenes. On the subject, our company invest a lot of manpower and material resources finally produce man-made chamois(Microfiber Chamois) with high simulation, the appearance is as the same as natural chamois. Its water absorption is 3-4 times more than the natural chamois, owing germ resistent, high durability and other characteristics. We are the only one manufacturer all around the world with the capacity of producing such high simulation of man-made chamois.
Jiuyuan Textile are intended for use on any surface and are of professional quality. Our Coated Microfiber Towel's superior quality is excellent for avoiding scratches. It implies that our towels are great for cleaning and sanitizing premium surfaces, such as costly furniture, complex appliances, computer displays, televisions, and similar surfaces, without leaving any marks.
The Highest Absorbancy – Microfiber towels that absorb seven to ten times their weight in liquid and matter to quickly pull away everything that's in your way
Pre-Washed Dark Colored Towels – 99% of our competitors don't take the additional precautions necessary to reduce potential bleeding issues typically found with dark colored towels. Jiuyuan Textile makes this a standard feature of every all-purpose terry towel we sell.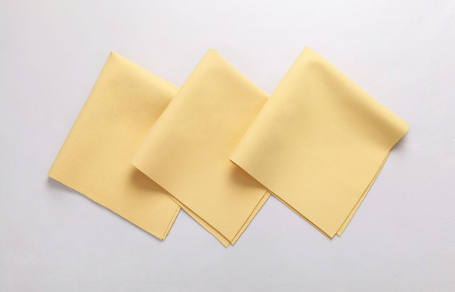 Uses Of Coated Microfiber Towels:
A Coated Microfiber cloth is an exceptional choice for removing and leveling ceramic coatings. It's one-of-a-kind closed-loop pearl-weave structure offers all the qualities required for safe, rapid, and successful work on layers: lint-free, soft, with a great strength for removal, and at an affordable price. The usage of ceramic coatings is one of the most rapidly expanding areas of vehicle detailing, and finding a towel that works well with all of the available coatings has been a popular request.
Removal / Levelling of All Types of Ceramic Coatings (Paint, Windshield, Rims, Headlights, etc.)

Sealant and Wax Removal

Interior Cleaning and Dusting
Item NO: JY-001
Microfiber man-made chamois(imitated shammy/ imitated chamois)
Material: polyester, polyamide, PU resin
Size/ Dimensions: according to customers' requirements
Weight: 250GSM-275GSM
The Jiuyuan Textile is pleased to offer Coated Microfiber Towel. THE Coated Microfiber is an outstanding towel for the removal and leveling of all types of ceramic coatings. It's unique closed-loop pearl-weave construction has all the characteristics you need for safe, fast and effective work on coatings – lint-free, soft, removal "bite", and affordability with solid quality. The use of ceramic coatings is one of the fastest growing areas of automotive detailing and finding a towel that works well with all the various coatings offered has been highly requested. Jiuyuan Textile Coated Microfiber Towels were designed for use in detailing premium vehicles. No other surface demands a vehicle finish's special care and consideration regarding washing and polishing. HydroSilex microfiber towels are the preferred choice of auto detailers worldwide. The towel color may vary.Get a quotation!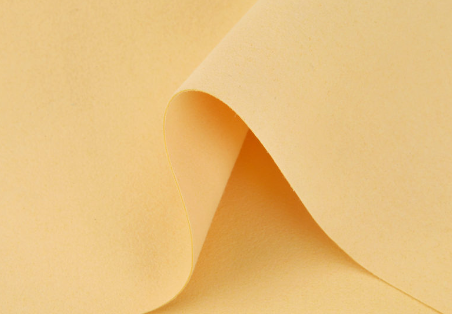 Additional Product Details:
Also good for the removal of wax, compounds and polish
The pearl-weave quickly & easily removes dust and debris
No tags = no scratches
Extremely durable – ability to withstand hundreds of washings with proper care
Towel softness increases with each washing
CARE INSTRUCTIONS: Machine wash with mild liquid detergent (free of dyes, fragrances, bleach and softeners). Tumble dry low, and do not iron. Do not use any fabric softener as this clogs the microfibers and reduces performance. Do not use chlorine bleach. Wash only with other non-linting materials (no cotton!) To maintain proper dirt-gripping properties.

Always wash new microfiber towels prior to first use.
Always wash newer black, orange, red and other dark colored towels separately from lighter colored towels to mitigate the risk of dye bleeding.
The Jiuyuan Textile manufactures against very strict requirements resulting in towels with the highest ratings and most effective terry-style microfiber products available. With hundreds of thousands of fibers per square inch, our all-purpose towels can safely and effectively make even the toughest jobs a breeze.
A Coated Microfiber towel is an item that every automobile owner should have in their garage. It makes the tiresome work of washing and applying ceramic coating simpler, and it helps clean your car's finish. This package is highly recommended to anybody searching for a simple and efficient solution to clean their car's exterior. Therefore, please purchase this item to enjoy its many advantages. Immediately Contact Jiuyuan Textile.